Aloha from all of us at Kona Dog Food Truck Franchise
Aloha and thank you for your interest in the Kona Dog Food Truck Franchise Opportunity! Let's face it, Americans love the hot dog. In fact, we ate 16 billion of them last year alone, according to the National Hot Dog Council. And Americans are growing to love food trucks more and more every year. A recent study by IBISWorld concluded that $1 billion was spent at food trucks last year, and that amount is estimated to climb to $3 billion within 2 years. Those are amazing facts.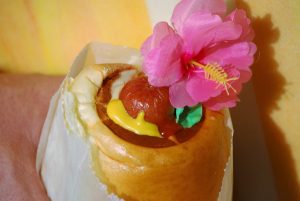 At Kona Dog, we combined two phenomenons, and threw in a little Hawaiian magic, to create the ultimate food truck franchise. There's nothing like Kona Dog anywhere. It's no wonder we're so successful!
It has been an amazing journey watching the Kona Dog brand grow from a humble "hut" on International Drive in Orlando, Florida to the successful food truck franchise it is today. It wasn't always easy, but it was always fun.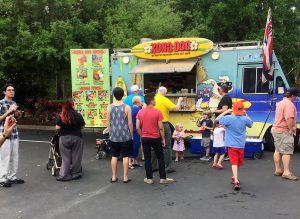 From all of us at Kona Dog we say "Aloha" and thank you for your interest in our food truck franchise opportunity. We hope this franchise kit will provide you with a lot of the information you'll need to make a good business decision, and please know that we're always available to answer any questions you might have.
I look forward to meeting you in person and seeing your Kona Dog Food Truck on the road very soon!
Mahalo,
Doug Trovillion
President, Kona Dog Franchise
So, do you want to learn more?
It's easy to request more information on Kona Dog Food Truck or any Franchise Opportunity you've discovered. Just complete the short form below to receive a free, no obligation franchise kit.
We'll only send you information from opportunities that you've selected. We hate spam just as much as you do.