Why Fleet Clean Franchise?
Low Buy In, Excellent Margins & Income and Superb Support
Fleet Clean Systems has a unique franchising opportunity for you to own and operate your own fleet washing service business.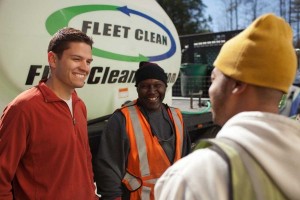 The initial buy-in is relatively low in comparison to starting a business from scratch or purchasing another type of franchise. Better than that, the margins are high! This means you'll be able to earn more money per dollar spent than you could with most other businesses. What that boils down to is an excellent income.
Fleet Clean Systems will be there to support you the whole way with our dedicated staff and proprietary (and soon to be patented) software that makes running your franchise a breeze.
"I started as an employee of Fleet Clean a few years ago, and loved the business so much, I bought a franchise.  The folks at Fleet Clean Systems are very supportive and business is great!"
Why become a Fleet Clean Operator?
There are a number of reasons why owning a Fleet Clean may be the right decision for you.  Consider all the following and decide for yourself if business ownership as a Fleet Clean operator is for you.
Not Your Ordinary Desk Job
Lose the desk and leave the 9:00 to 5:00 routine behind by owning a business you can run from  just about anywhere! When you own a Fleet Clean franchise, you no longer will spend long boring days behind a desk making money for somebody else.  While you may wish to have an office that is separate from your house you can easily run this business from home; keeping overhead low and profits high.
Lucrative With High Margins
The profit margin you can realize by owning a Fleet Clean franchise is a healthy one.  While each operation will differ in the margin that they can expect, on average, our locations earn a 49% gross profit margin!
Excellent Recurring Revenue from a Business-to-Business Service
Another benefit of owning a Fleet Clean operation is that once you earn a customer, they are yours to keep.  With weekly, biweekly and monthly services this guarantees ongoing revenue. Adding more customers will allow you to grow rapidly, allowing you to realize a rapid cash-on-cash return.
Niche Market With Low Competition
With very few other players, and none with the standard of excellence that Fleet Clean has bench-marked, it is easy to find excellent customers who are willing to pay top dollar for our services.
High Demand – Recession Resistant
The demand for fleet washing services is steady and growing. There is a saying in the industry, "If you bought it, a truck brought it."  The fact it, trucks are irreplaceable.  They will always be necessary for delivering products, both for long haul and local deliveries. And every truck needs to be washed; not just once in a while, but frequently.  This makes owning a fleet cleaning service a recession resistant enterprise.
Nationally Recognized Brand
Fleet Clean is rapidly becoming one of the most recognized names in the industry. People like to work with people they know and can trust, and Fleet Clean is the brand that businesses trust, and for good reason.
Some of the benefits buying a Fleet Clean franchise provides:
Training. You'll spend one week at our corporate location, a second week in the field, and a third week at your location for opening assistance. We'll teach you everything you'll need to know; the services we offer and how to perform them; how to find, hire and train excellent employees; how to find leads, make cold calls and close sales; how to maintain the Fleet Clean Rig and more.
Technology. Our proprietary program will make it easy for you to do all your daily tasks, including tracking and following up with prospects until you close the sale, scheduling jobs and resources, even automating the invoicing process.
Marketing. We are ranked high in all search engines results, gaining leads which are easy to close. We embrace social media so we can have an ongoing dialog with our prospects and customers.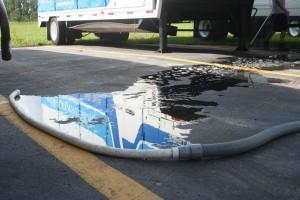 Advertising. We purchase pay-per-click advertising so when someone is looking for our service, we are the first ones they find.
Leads. Our friendly sales staff is calling the best prospects in your territory daily so you can earn more business.
Invoicing. Our software automatically generates invoices which are sent on your behalf every week. Your customers are being billed on a timely basis, so you can receive payment as fast as possible. We even take care of collections. It's just one more thing we do for you so that you can focus on business.
Now that you know the amazing benefits of owning a Fleet Clean franchise, you can get started!
So, do you want to learn more?
It's easy to request more information on Fleet Clean or any Franchise Opportunity you've discovered. Just complete the short form below to receive a free, no obligation franchise kit.
We'll only send you information from opportunities that you've selected. We hate spam just as much as you do.