Go ahead, find a franchise like a beast!

Franchise Beast is here to help make your franchise search as easy and simple as possible. We know franchising inside and out, and we've hand-selected these franchise opportunities to appear on FranchiseBeast.com for your convenience. Search franchise opportunities and get the information you need and none of the junk you don't.
Search Franchise Opportunities…
Click on a logo to learn more about each franchise opportunity, and then request a FREE franchise kit for one, or all, of the opportunities that interest you. A franchise specialist from each brand will send you the info you've requested, and nothing else. We hate spam as much as you do.
Mag-nificent is an event entertainment company that provides a variety of services for creating fun instant photo experiences for all types of events. All of our services are tied together with an innovative app based engagement platform that allows all of the event's attendees to participate in the process by creating their own photo memories from the event and contributing those photos to the event's permanent photo and video album.
Mag-nificient franchisees provide the right instant photo memory experience for every event and back it up with state of the art technology and world-class service and support. Our unique solutions allow our franchisees to offer families, corporations, schools, non-profits fun, affordable and instant photo memories for every occasion.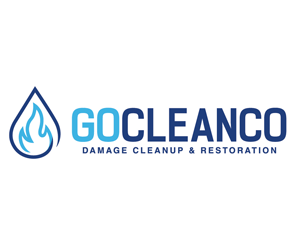 Since 2007, GO CLEANCO has strived to provide residents and business owners with the best fire and water damage cleanup and restoration services in the industry. By popular demand, we are now franchising our proven concept.
We're looking for like-minded professionals to own and operate GO CLEANCO franchises in available markets across the United States. If you've got a passion for what we do, we'd love for you to learn more about GO CLEANCO.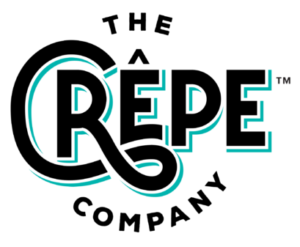 The Crepe Company is devoted to creating the ultimate crepe experience for life's celebrations. Our delicious specialty crepes are made out of a hand-held style recipe inspired by the street foods of Paris. Orlando's original crepe-maker and food truck, The Crepe Company, has been serving Central Florida since 2009.
Today, The Crepe Company operates crepe carts, and a food truck that provide catering and wholesale to the hospitality industry in the Central Florida area. You will also find The Crepe Company around town serving at local farmers markets, community events and festivals.
The Crepe Company delivers a turnkey, fresh food concept with real potential for growth. It's the perfect opportunity for anyone who wants to be their own boss, make real money, leave a legacy – and have fun along the way. We invite you to learn more about why this opportunity might be right for you.
At Broom Hildy, our business has been built on our reputation for quality. We understand business cleaning, office cleaning, and janitorial services from floor to ceiling, and we know customer satisfaction is achieved through hard work. We deliver the cleaning service you expect, with the integrity you deserve.
Now offering franchises, Broom Hildy may be the opportunity you've been looking for.
Ready To Move is a full-service, residential and commercial moving and delivery company, providing a range of services both locally and nationally.
Ready To Move provides the highest quality service for any size job, across town or cross country, stress free. Ready To Move also specializes in speedy delivery services, as well as white-glove packing and moving services.
Ready To Move is looking for entrepreneurs who share their same vision for service and success, and who are interested in owning and operating franchise territories in markets throughout the United States.
Just Let Me Do It is a Commercial Handyman Company. We specialize in maintaining properties such as National Retail Stores, Restaurants, Gas Stations, Convenient Stores, Offices, Banks and Property Management Companies. Just Let Me Do It has been in business since 1997. We work with our clients to insure all jobs get completed and closed out promptly.
Our offices have top of the line computer software to track jobs from start to finish. We pride ourselves on self performing all the trades to maintain your stores effectively and proficiently. Our uniformed technicians are well trained in all the services we provide. We are very professional and respond to jobs in a timely manner.
Just Let Me Do It is ahead of the game when it comes to customer service and job satisfaction. Our customers are very important to us. This is why we are open 365 days a year! We are a one-call-does-it-all service provider!
It all started in 2002 when our owners, Steve and Mike, traveled all over Tennessee, Alabama, Georgia and the Carolina's searching for the perfect BBQ flavor. Returning home to Florida, they formulated a plan and a recipe.
They took the best of what they had seen, tasted and learned put it all together with what they knew and liked — stirred it all up — and Porkie's Original BBQ was born!
"Ain't nothin' serious but the Q" at Porkie's. Find out what it's all about and request more information.
Raymond Goonewardena and his wife, Ruth, first opened their seafood restaurant in Forest City, Florida in 2006. Run-away success forced them to relocate into a larger space in nearby Apopka soon after to handle the crowds.
Ray's Fish & Chips has received rave reviews on social media, restaurant review websites and accolades from restaurant reviewers Scott Joseph and Heather McPherson of the Orlando Sentinel. EatingOrlando.com named Ray's the "best fish and chips in Orlando."
We prepare actual food – fresh, ocean-caught seafood that is just delicious. That's why our customers return day after day and night after night to see what's on the "Fresh Fish Board." If you're intrigued about owning a Ray's Fish & Chips franchise for yourself, we invite you to learn more.
The tasty Hawaiian tradition of combining savory meats with the subtle sweetness of fruit was the inspiration for Kona Dog, a Hawaiian-style Hot Dog stand first opened in the heart of Orlando's tourist district. With fresh, locally-made sweetbread, custom fruit sauces and mustards, and premium quality meats, the Kona Dog quickly gained popularity and respect. The Kona Dog is perfection from the first bite right down to the fruity end!
Learn more about why owning a Kona Dog Food Truck Franchise might be the right way to enter the restaurant business.
Founded in 1972, The Sheik is known for home-style, hearty breakfast dishes and signature pitas and sandwiches — with the most popular being the "Steak in a Sack" and the "Camel Rider." All Sheik locations feature counter service, interior seating, and takeout. Sheik locations also feature a drive through window.
There's no other franchise quite like The Sheik.
The word "Honest" is part of our name for a reason. We train our managers and owners to do everything possible to kill the old stereotypes associated with mechanics and car shops. At Honest-1, 66% of our customers are female, and we recognize that. We endeavor to ensure no customer leaves the lobby until she is given an explanation of all charges (complete with diagrams, computer models, and technician advice with a smile). Customer service and customer experience is our top priority!
All our centers across the country maintain an upscale lobby with features like leather easy chairs and couches, sparkling tile floors, complimentary beverages, large flat-screen televisions, internet workstations with free WiFi, secure children's play areas, pristine restrooms, and exceptionally clean work areas. We have taken years of auto-shop experience and coupled it with an unparalleled attention to detail and a keen ear. We listen to you, and we hope to continue to cater to your needs as we grow.
Pizza, people just can't seem to get enough of it and it is obvious by the growth of the industry. In 2012, the pizza segment was represented by almost 72,000 restaurants. The total industry sales increased by 1.6% to almost $37 billion. Yes, we said, "billion."
Ask yourself, "Are you interested in becoming part of a powerful, growing industry?" If so learn more about the Sarpino's Pizzeria franchise opportunity today.
Lice Happens mobile head lice service was co-founded by a Registered Nurse and a Quality Assurance professional. We offer professional, confidential, and complete in-home head lice treatment and head lice removal services in just one visit, using all-natural products and the most effective professional head lice removal methods and tools available today.
Welcoming a person into the comfort and privacy of your home, especially while in a crisis mode, is a privilege Lice Happens does not take lightly. Our professional Lice Treatment Specialists arrive discreetly in an unmarked vehicle.
Our Lice Treatment Specialists have a passion for the head lice removal services we provide and respect that it's your hard-earned money paying for our services. Our Specialists also understand that head lice is always an unexpected expense (which usually comes at the most inopportune time!) and will not take advantage of your wallet nor your frazzled state-of-mind!
The Adam & Eve retail store is an up-scale specialty retail boutique for discerning couples, women, and men.
Our stores invoke the quality, class and comfort associated with the Adam & Eve brand. Specifically designed to give an increasing number of women and couple customers a refined upscale alternative to online and catalog shopping. Each store offers a wide variety and upscale selection of women and men's apparel, lingerie, hosiery, shoes, games, novelties, massages, lotions, DVDs, and instructional/self help manuals, and books.
Adam & Eve retail stores provide an upscale, comfortable, safe, friendly environment for women, men and couples to explore romance and erotica. By offering only the highest quality products, we maintain the integrity that our customers have come to expect over the years.
Our target customers are women, couples, and men 21-59 and older.
Adam & Eve currently has more than 40 successful retail sores in North America, and plans are already underway for 40 more. Our goal is to grow to 400 retail locations within 10 years.
Char-Hut is a recognized regional innovator in the specialty burger industry throughout Southern Florida.  Our reputation has been built on our service, amazing product quality, the customer experience and commitment to creating a truly memorable experience for every customer who visits a Char-Hut location.  We do this by striving to provide the best customer service in the specialty burger industry and treating our customers like we would our own family members when they come to see us.  Char-Hut has built the company based on focusing on the specialty burger market in addition to differentiating itself as a true, family-based burger restaurant using natural, genuine specialty burger meat and products that are chosen to offer only the best tastes, smells and experience for the customer.
Tenders is the latest in Franchise concepts from Concept Acquisitions. The restaurant offers quick service meals that are made to order. Customers can order chicken tenders (blackened, breaded, or grilled), chicken sandwiches or chicken wings. Other menu items include chicken & waffles, macaroni & cheese, french fries, garlic bread, and fried desserts. The concept is well-known in the Orlando area and is rapidly expanding to other areas.
The House of Bread Bakery Café has created a business model provides owners strong margins, but more importantly allows them to be a real part of the communities they serve. We are not your typical par-baked café or restaurant. All of our breads are baked using wholesome ingredients and use honey as a sweetener. Our breads are the focus of our sandwiches and we provide catering for special events, office meetings, parties and any other even where people gather over good food and good bread.
So, if you love bread and you want to own a concept within the bakery café industry, get in touch today.
Welcome to RNR Tire Express and Custom Wheel franchise. You're at a great place and time because RNR has reinvented an entire business and is renewing America's love affair with the automobile. (OK, we admit we can't take all the credit. Lower gas prices are helping to fuel car sales. You've probably seen huge numbers that suggest Americans annually spend $250 billion on tires and auto services and the value of replacement tires sales alone is around $38 billion. (Just a sliver of that would make for a nice business, wouldn't it?) What you can be sure of when it comes to tires, replacing and selling, balancing and providing service guarantees to your neighbors isn't going to be outsourced to a third-world country…ever!
This is an American franchise business you know will continue to grow and be a vital segment of our economy. If you want to be a part of a franchise that's on a roll, a Rent-N-Roll, we invite you to get in touch today.
Not so very long ago, many neighborhoods had their own diner where friends and family would gather for a fresh breakfast or a cup of coffee. It was comfortable, it was friendly and it was a part of our lives.
Thumbs Up Diner is step back in time, with a friendly modern diner that is a tribute to the American diner from days gone by. It is a neighborhood meeting place serving great food at reasonable prices with a friendly wait staff.  Deco glass in the windows, a curved service counter and an in-town address, Thumbs Up Diner combines an urban ambiance and friendly service for a relaxing breakfast and lunch experience.
"A diverse clientele bridges the gap between locals in search of a good meal that's priced right and the yuppie crowd's cravings for somethin' good to eat in a groovy setting."
-Atlanta Journal Constitution
Today, the lawn service industry cares for the lawns of 10.5 million single family households in the United States. Although this represents 15% of American households, it accounts for 75% of the total lawn care dollars spent. In other words, the lawn service industry is three times larger than the do-it-yourselfer market. And as new home construction continues to expand, lawn service revenues are growing at a healthy rate.