Franchising not for you? It's a Business Opportunity you seek…
If buying a franchise just isn't right for you, take a look at the following business and licensing opportunities. Franchise Beast has selected these opportunities that may interest you.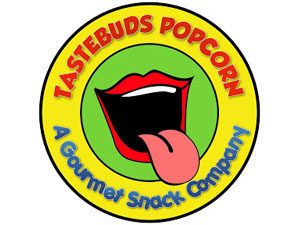 If spending a fortune opening a business isn't for you, but you want an amazing, proven concept that is easy to operate, you've got to check out the Tastebuds Popcorn Business Opportunity.
The popcorn business is, well, popping, and no popcorn place pops better popcorn than Tastebuds. Find out why we've been featured on CBS, NBC, Fox, Food Network Magazine, The Knot and more.
¡Bienvenidos! Welcome to La Prensa Latin Grill. We're a fast-casual sandwich shop with a twist. A Latin twist.
La Prensa Latin Grill is an upscale, fast casual, simple, truly pan-Latin sandwich shop that taps into the growing Hispanic population's desire for a taste of home, and the average American's obsession with the sandwich.
Hispanics desire traditional Latin flavors but served quick for "on-the-go" eating. Americans love the sandwich but want something unique and exciting with a taste of the exotic.
La Prensa Latin Grill takes the sandwich to the next level by pressing each one on a "plancha" or sandwich press. The grilling fuses the ingredients, melting the flavors together, and creating a sandwich like no other.
Want to get on board with the hottest concept in the restaurant industry? We're currently seeking owner/operators and area developers for this hot, fresh, unique concept. ¡Se habla sandwich!
SONNY'S entered the industry in 1949 and is still family owned and operated. SONNY'S designs and manufactures car wash systems here in the USA. That means our customers get the benefit of better equipment quality, delivery, and service as well as giving us the ability be instantly market responsive with new products and improvements.
Make the car washing business your newest stream of income.
So, do you want to learn more?
It's easy to request more information on any Business or Licensing Opportunity you've discovered. Just complete the short form below to receive a free, no-obligation opportunity kit.