A cleaning services franchise a broomstick above the competition!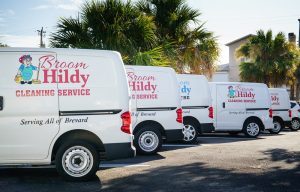 Grrrraaawr! Franchise Beast is happy to welcome the Broom Hildy Cleaning Services Franchise Opportunity to the family, and we're very excited to help you with your expansion plans.
Broom Hildy is a full-service cleaning services company that provides both residential and commercial services.
With a stellar reputation for quality, Broom Hildy understands cleaning–from business cleaning, office cleaning, and janitorial services to floors, ceilings and exteriors. Broom Hildy knows customer satisfaction is achieved through hard work, and delivers the cleaning service you expect, with the integrity you deserve.
Broom Hildy is seeking entrepreneurs to help grow our family, and add to our success.
Learn More: Broom Hildy Franchise Opportunity